Clean Roller Bearings - the Quick and Easy Way
Cleaning wheel bearings of old grease and dirt the Roller Cleaner way is easy. With a minimum of preparation, your durable, precision-designed Roller Cleaner will liberate you from tedious, messy bearing cleaning duties forever.

PRICE: $99 inc GST + Freight
---
Four Easy Steps to Perfect Bearing Cleaning*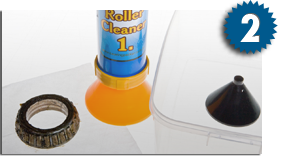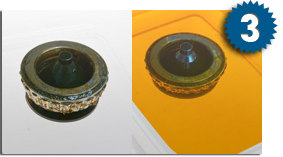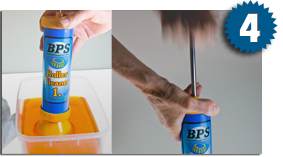 STEP 1: Ensure the black gasket is in place, and the piston and O-ring lubricated: your Roller Cleaner is ready to use!
STEP 2: Grab a suitable container and some cleaning fluid and remove the black cone plug from the Cleaner.

STEP 3: Place the black cone inside the container with the roller bearing on top of it. Fill the container with cleaning fluid.
STEP 4: Place the Roller Cleaner over the black cone and slowly draw the fluid through bearing using the handle. Pump 4 or 5 times to fully flush the bearing through.

The bearing can now be dried and is ready to be lubricated - with Roller Packa 1, of course.

* NOTE: For detailed technical instructions, please visit this page